April 24, 2018, 12:52:12 am
Show Posts
This section allows you to view all posts made by this member. Note that you can only see posts made in areas you currently have access to.
Topics - Destroyer-GT
Pages: [1]
2
« on: October 26, 2013, 05:51:19 pm »
Afgelopen donderdag m'n eerste auto gekocht! Niks bijzonders en vooral heel erg cheap. Enige luxe die er op zit is een kachel (staat constant op 't warmst
moet ik nog ff fixen), en een achterruitwisser. Linker deur heeft een beetje speling, die moet je optillen als je 'm dicht doet
Maar verder mankeert vooralsnog weinig aan.
175500 Km's gelopen
APK tot volgend jaar oktober (steekproef gehad op de vorig APK keuring)
Plaatjes:
3
« on: September 12, 2013, 01:16:59 pm »
Over een paar dagen is het zover, dan komt GTA 5 uit!
Ondertussen lekken er verschillende dingen uit. Hou ze voor je of plaats ze in het
GTA topic
Het kan zijn dat mensen geen spoilers willen zien.
Discuss!
4
« on: May 01, 2013, 08:10:14 pm »
Dat klassiekers een puike investering zijn wordt hiermee opnieuw bevestigd. F#ck aandelenportfolio's, steek je poet in pk's!

Geen Japanse auto uit de jaren zestig die zó begerenswaardig is als de Toyota 2000GT, als ik zo vrij mag zijn. Tussen 1967 en 1970 zijn er slechts 351 zijn gemaakt, en de waarde van deze tweezitters is hard aan het stijgen. Heb je er een die in concoursstaat verkeerd, reken dan op serieuze verkoopbedragen, mocht je hem ooit bij een veilinghuis met dubbele naam (dat moet schijnbaar) van de hand doen. Ze brengen al gauw drie á vier ton op.

Althans, dat was drie jaar geleden nog wel het geval. Dit bewuste exemplaar werd toen voor $375.000 van de hand gedaan. In de tussentijd werd het een en ander aan restauratiewerk verricht, zoals het aanbrengen van de juiste geeltint (Bendix Yellow). En recentelijk ging hij bij RM Auctions de verkoop in, waar hij zaterdag voor $1.155.000 werd afgehamerd. Tel uit je winst.

De Japanse E-Type AKA "the best sports car you've never heard of" is uitgerust met een Yamaha 2.0-liter zescilinder, goed voor 150 pk bij 7.000 tpm. De topsnelheid ligt op 217 km/u
5
« on: May 07, 2012, 06:14:55 pm »
http://www.wmdportal.com/projects/cars/
ABOUT THE GAME...

PROJECT CARS represents THE ULTIMATE DRIVER JOURNEY...

FRANCHISE MODE allows you to carve out a personalized career starting in the Karting world and then progressing on to whichever motorsport specialization you prefer including Rally, Touring Cars, Open-Wheel, GT, Le Mans, and many more!

Play CO-OP with a friend as Driver/Co-Driver

FULL TEAM MANAGEMENT... Have a large number of friends? Create, manage, and compete together!

Experience the excitement of PIT STOPS like you've never seen before!

Revolutionary PIT-2-CAR RADIO gives you the strategic advantage

DYNAMIC Time Of Day & Localized Weather make every race unique and challenging

10+ GAME MODES covering every form of motorsport

CLOUD-BASED SOCIAL NETWORK allows you to connect with friends, compare times & scores, compete and challenge each other, and share content

USER-GENERATED CONTENT - Create your own liveries, decals, tuning setups, and even events! Then share them with the world - either for free, in-game credits or even real money!

PUSHING TO THE LIMITS - Advanced physics, lighting, and AI


PROJECT CARS is due for release on the following platforms...

Wii U PC PlayStation 3 Xbox 360
SENIOR MANAGER €25000

Can CREATE NEW project-specific forum threads
Can PM developers
GAIN a dedicated sub-forum
Can ATTEND meetings
Can play ALL builds
Can access Game Scripts
VIP treatment at Track Days
Receive a free copy of the released game
Get an opponent named after you (and have your face mapped onto that opponent optionally)
Two in-game advertising boards for your use
Two custom car liveries created for you
Have your logo in-game as a pre-selectable car vinyl/decal
Access to exclusive car(s)
Access to exclusive track(s)
Discounted micro-transactions and further content

MANAGER €1000

Can CREATE NEW project-specific forum threads
Can PM developers
Can ATTEND meetings
Can play BI-WEEKLY builds
Can access Game Scripts
Priority access at Track Days
Receive a free copy of the released game
Get an opponent named after you
One in-game advertising boards for your use
One custom car liveries created for you
Have your logo in-game as a pre-selectable car vinyl/decal
Access to exclusive car(s)
Access to exclusive track(s)
Discounted micro-transactions and further content

SENIOR 100€

Can CREATE NEW project-specific forum threads
Can WATCH meetings live
Can play WEEKLY builds
Can attend Track Days
Receive a free copy of the released game
Get an opponent named after you
Access to exclusive car(s)
Access to exclusive track(s)

FULL
MEMBER €45

Can CREATE NEW project-specific forum threads
Can READ meeting minutes
Can play WEEKLY builds
Receive a free copy of the released game
Get an opponent named after you
Access to exclusive car(s)

TEAM
MEMBER €25

Can CREATE NEW project-specific forum threads
Can READ meeting minutes
Can play WEEKLY builds
Receive a €25 discount towards the released game
Get an opponent named after you
Access to exclusive car(s)

JUNIOR €10

Can REPLY to project-specific forum threads
Can READ meeting minutes
Can play MONTHLY builds


Receive a €10 discount towards the released game
Hoe werkt het?
Meld je eerst aan op het forum :
http://forum.wmdportal.com
Dan kun je kiezen welk toolpack je wil. van 10 euro tot 25000 euro.
Daarna kun je het spel downloaden!
Het spel moet in 2013 uitkomen, dus er valt nog veel te verbeteren en toe te voegen aan het spel. Elke week zijn er nieuwe updates, tenzij je een Junior member bent, dan krijg je maandelijks een nieuwe versie.
Screenshots:
MINIMUM SPEC
CPU - 3.0GHz Dual-Core, 2.4GHz Quad-Core
GRAPHICS - nVidia 9600 GT 512Mb, ATI Radeon HD 4750 512Mb
MEMORY - 2Gb RAM (3Gb-4Gb recommended)
CONNECTION - Continuous Internet
6
« on: September 10, 2011, 05:55:26 pm »
Op Assen natuurlijk
Vrijdag:
09:00 - 09:50 50 Freies Training 1 GT4 European Cup
10:05 - 11:05 60 15 Freies Training 1 ADAC GT Masters
11:15 - 12:00 45 10 Freies Training ATS Formel-3-Cup
12:10 - 13:00 50 10 Freies Training 2 GT4 European Cup
13:00 - 14:00 60 Mittagspause
14:00 - 15:00 60 Freies Training 2 ADAC GT Masters
15:10 - 15:40 30 10 Freies Training ADAC Formel
15:50 - 16:35 45 10 Freies Training 1 ADAC PROCAR
16:50 - 17:25 35 15 Zeittraining GT4 European Cup
17:40 - 18:30 50 15 Zeittraining 1+2 ADAC GT Masters
Zaterdag:
10:00 - 10:30 30 Zeittraining 1 ATS Formel-3-Cup
10:45 - 11:05 20 15 Zeittraining ADAC Formel
11:35 - 11:40 5 Boxenampel grün ADAC GT Masters
11:40 - 12:00 20 Präsentation ADAC GT Masters
12:00 - 13:00 60 Rennen 1 ADAC GT Masters
13:00 - 13:15 15 Siegerehrung ADAC GT Masters
13:00 - 14:00 60 Mittagspause
14:00 - 14:25 25 Freies Training 2 ADAC PROCAR
14:50 - 15:15 25 25 Rennen 1 GT4 European Cup
15:40 - 16:10 30 25 Rennen 1 ATS Formel-3-Cup
16:35 - 17:00 25 25 Rennen 1 ADAC Formel
17:15 - 17:45 30 15 Zeittraining ADAC PROCAR
18:10 - 18:35 25 25 Rennen 2 GT4 European Cup
Zondag:
10:00 - 10:30 30 Zeittraining 2 ATS Formel-3-Cup
10:55 - 11:20 25 25 Rennen 2 ADAC Formel
11:35 - 11:40 5 Boxenampel grün ADAC GT Masters
11:40 - 12:00 20 Präsentation ADAC GT Masters
12:00 - 13:00 60 Rennen 2 ADAC GT Masters
13:00 - 13:15 15 Siegerehrung ADAC GT Masters
13:00 - 14:00 60 Mittagspause
14:00 - 14:30 30 Rennen 2 ATS Formel-3-Cup
14:50 - 15:15 25 20 Rennen 3 ADAC Formel
15:35 - 16:45 70 20 Rennen 1+2 ADAC PROCAR
17:10 - 18:00 50 25 Rennen 3 GT4 European Cup
Wie gaat er nog meer? Ik ben er waarschijnlijk op zondag
7
http://store.steampowered.com/
Wat is steam?
Op Steam kun je games makkelijk online games kopen. Deze download je en dan komen ze in je library te staan. Je hoeft dus niet te wachten op de post.
Met de komst van snelle internetverbindingen in veel huishoudens en het betrouwbaarder worden van betalingen via internet is het mogelijk geworden om games tegen betaling te downloaden en deze vervolgens te kunnen spelen. Men betaalt dus niet langer voor de CD of DVD met daarop de software, maar voor het recht om het spel te spelen. Wanneer men via Steam een product heeft aangeschaft behoudt de Steam abonnee te allen tijde het recht om het product te downloaden en te spelen, ook wanneer het product al eens van de computer is verwijderd. Tevens is deze methode computer-onafhankelijk, wat inhoudt dat bovenstaande geldt ongeacht welke PC of Macintosh men gebruikt.
Ook kun je non-steamgames toevoegen waardoor je ze via steam kunt starten, én chatten met anderen. ookal spelen ze een andere game.
Download Steam:
http://store.steampowered.com/about/
Op install now klikken.
AGers met een Steamaccount:
Forumnaam - Steamnaam
Destroyer-GT - DestroyerGT
Jeroen B. - Heady055
maxime - MrMaxime
Mr. Oomen - cur1ous_
Richard. - Gdo0
BrasschaatNick - ak4756
Willemsii - Willemsii
Koopjes:
Binnenkort begint de Steam Summersale weer, heel veel korting op van alles!
Must haves:
http://store.steampowered.com/sub/469/?snr=1_4_4__13
Half Life 2
http://store.steampowered.com/app/220/
Half Life Episode 1 & 2
http://store.steampowered.com/app/380/
http://store.steampowered.com/app/420/
Portal:
http://store.steampowered.com/app/400/
Team Fortress 2:
http://store.steampowered.com/app/440/
Suggesties? Let me know!
8
« on: January 08, 2011, 03:43:59 am »
11 Februari is het zo ver! TDU2 komt uit. Hier een uitgebreid topic met screens en info!
AGers:
Xbox360
-Adam - AdamvanNoort
-Ruud - AutogespotNL
-Rutger - KIMI NL
-Jeroen - XRC Jeroen
-Egzon - Vlammende
-Perry - perrymilonas
-Victor-J - VictorJansen
-maxime - Racer00007
-Rody - Scudje
En wie speelt er op de PC?
-Destroyer-GT - DestroyerGT
-Driver R
-ET - tdu66
-SupercarFan
-Rene
-Jeroen B. - Alfa8C
-elecks - Elecks
En wie op de PS3?
-exoten007 - exoten007
-Joeri! - JoeBosNL
-Sturrus - RSturrus91
-exclusivv - exclusivv007
-nieuw - maserati222
PC:
http://www.testdriveunlimited2.com/store
Xbox360:
http://marketplace.xbox.com/nl-NL/Product/Test-Drive-Unlimited-2/66acd000-77fe-1000-9115-d80249470804
PS3: -
Setting:
Het spel speelt zich af op twee eilanden, je begint op Ibiza en naarmate je verder komt in het spel zul je ook naar O'ahu kunnen, het eiland van TDU1. O'ahu zal natuurlijk niet hetzelfde zijn als in TDU1. In TDU2 kun je offroad en er zijn dus ook onverharde weggetjes. Er is nu ook een dag/nacht cyclus en het zal zo af toe regenen.
Ibiza:
Met 930 km verharde wegen en 310 km onverhard.
O'ahu:
Heeft een hondertal extra kilometers aan onverharde wegen erbij gekregen.
De auto's:
Een gedeelte van de auto's die in het spel zitten, dit zijn als het goed is niet alle auto's.
Lange lijst:
AC 427
This famous 1960's 2-seat roadster, designed by Shelby Cobra, featuers a 7 litre big block Ford V8 developing over 400bhp going from 0-60 in 4.20 seconds.
Alfa Roméo/Fiat 8C Competizione This limited edition Italian sports car features 4.7-litre V8 assembled by Ferrari, 480 N-m of torque, a computerized six–speed transaxle gearbox has gear selection with official top speed is announced to be 292 km/h (181 mph). Oh yea, there are only 500 ever made.

Alfa Roméo/Fiat Brera Italia Independent
Made in association with Italia Independent, this special limited edition Italian sports car features a 3.2 V6 petrol engines, six-speed transmission and Q4 all-wheel drive, electronic Q2 limited slip differential, direct injection and variable valve timing in both inlet and exhaust cams, allowing for a top speed of 250 kilometres per hour (160 mph).

Alfa Roméo/Fiat MiTo Quadrifoglio Verde
The Quadrifoglio Verde (English: green four-leaf clover) has traditionally been the highest line of Alfa Romeo models. The QV version has the new 1.4 litre 170 PS (125 kW; 168 hp) Multiair engine and newly engineered suspension, steering and new six-speed C635 gearbox developed by Fiat Powertrain Technologies (FPT).

Alfa Roméo/Fiat 8c Spider
Alfa Romeo unveiled the 8C Spider, a roadster version of the Competizione coupé. The Spider concept was built by Carrozzeria Marazzi. Alfa Romeo claims that the 8C Spider's top speed is 290 kilometres per hour (180 mph), which makes it slightly slower than the coupe version. The brakes on the Spider are Brembo carbon-ceramic units.

Alfa Roméo/Fiat Delta integrale evoluzione
The 1993 edition of the Delta HF integrale featured an updated version of the 2-litre 16-valve turbo engine to produce more power, as well as a three-way catalyst and Lambda probe.

Ariel Atom 300 Supercharged
Race specification components are specified throughout the Atom V8 and reflect the extraordinary levels of performance that the car offers. With over 500bhp available the Atom V8 has a power to weight ratio in excess of 900bhp per tonne.

Ascari A10
Ascari A10 is an automobile produced by the British company Ascari Cars that was conceived by Dutch millionaire Klaas Zwart. It is a road-going evolution of the KZ1-R GT race car currently contesting the Spanish GT Championship, with both cars penned by ex-Formula One designer Paul Brown.

Ascari KZ1 R Limited Edition
Ascari KZ1R Limited Edition was unveiled at the Goodwood Festival of Speed back in 2008. With 520BHP, 0-60mph in 3.0 seconds and max speed of 200mph, Ascari KZ1R is one of the most exciting Ascari productions.

Aston Martin DBS Carbon Black Edition
The DBS Carbon Black is largely a cosmetic revision of Aston's already potent DBS. The car's name stems from the custom "Carbon Black" paint which was specially formulated to include a subtle metallic twist.

Aston Martin V12 Vantage Carbon Black Edition
The car boasts 510-horsepower with 420 pound-feet of torque and a 6.0-liter V-12 engine. All this enables this Aston Martin to top speeds of 190mph. It takes just 4.2 seconds to cross the 60mph mark.

Aston Martin DB9 Coupe
The Aston Martin DB9 is a GT sports coupé launched by Aston Martin in 2004. The DB9 is the first model to be built at Aston Martin's Gaydon facility in Warwickshire, England.

Aston Martin DBS Coupe
The Aston Martin DBS is a 6.0-litre V12 powered, race-bred, two-seater shaped by the aerodynamic demands of high performance, with an exquisite interior that marries beautifully hand-finished materials with the very latest in performance technology

Aston Martin DB9 Volante
The Aston Martin DB9 is a thoroughbred sports car with GT levels of comfort and refinement. Combining Aston Martin's unique character with an uncompromising design philosophy, the DB9 was borne out of a synthesis of traditional craftsmanship, high-tech manufacturing, modern components and use of the finest materials.

Aston Martin V8 Vantage
At the heart of every great sports car is a great engine, and the V8 Vantage Coupe and Roadster are powered by Aston Martin's 313 kW (420 bhp) 4.7-litre V8, developed for both flexibility and outright performance. The V8 also sounds spectacular and is capable of propelling the car to a maximum speed of 290 km/h (180 mph).

Aston Martin V12 Vantage
Based on the hugely successful V8 Vantage, the V12 Vantage features a 6.0-litre V12 engine producing 510 bhp (380 kW / 517 PS), and 570 Nm (420 lb ft) of torque with a top speed of 190 mph (305 km/h) and 0-62 mph (0-100 kp/h) time of 4.2 seconds.

Aston Martin One-77
One-77 fuses advanced technology with stunning Aston Martin design to create possibly the world's most desirable automotive art form. Based on a sophisticated carbon fibre chassis with a handcrafted aluminium body, this 7.3 litre V12 super car will deliver exhilarating performance for a strictly limited number of discerning customers.

Audi RS 5 Coupé
The Audi RS 5 Coupé uses a high-revving, normally aspirated V8 displacing 4,163 cc. The high-revving 4.2-liter V8 pumps out a hefty 331 kW (450 hp), yet uses fuel extremely efficiently. The 4.2 FSI delivers 331 kW (450 hp) at 8,250 rpm, with the peak torque of 430 Nm (317.15 lb-ft) available between 4,000 and 6,000 rpm.

Audi Q7 V12 TDI quattro – TDU2 Inuit Edition
The Q7 V12 TDI Inuit is a concept version of Q7 V12 TDI with Inuit white interior with wood decoration. The design theme was inspired by luxury yachts. It features a carbon ceramic brake setup featuring eight-piston calipers up front, four piston units in the rear.

Audi Q7 V12 TDI quattro
The Q7 V12 TDI will roll on 20-inch rims standard and will be halted thanks to a carbon ceramic brake setup featuring eight-piston calipers up front, four piston units in the rear. Exterior changes include modifications to the front bumper and grille, headlamps, exhaust outlets and stainless steel underbody plates.

Audi R8 Coupé 5.2 FSI quattro
Audi R8 Coupé 5.2 FSI quattro is a 5.2-liter V10-powered R8 with 518 horsepower and 391 lb/ft. of torque, there is no shortage of power in this mid-engine monster. With peak horsepower achieved at 8,000 RPM, the FSI V10 loves to rev.

Audi RS 6 Avant
The Audi RS 6 redefines the term high performance in the business class. With its 426 kW (580 bhp), it is the most powerful model in the current Audi range and with the exception of pure racing cars like the Le Mans-winning Audi R10 TDI, the most potent Audi of all time.

Audi S3
The Audi S3 is a hot hatch version of the Audi A3 small family car, produced by German automaker Audi since 1999. S3 variants of both the first- and second-generation Audi A3 have been produced.

Audi S5 Coupé
The latest model year features Audi's direct-injection 4.2-liter V8 engine, which is basically a de-tuned version of the one found in the RS4 and R8, and produces 354hp and 325lb-ft of torque instead of the 420 hp /317 lb-ft.

Audi TTS Coupé
The TTS is a capable all-arounder -- not just a straight line missile. In full-on sport mode, the dual-clutch 'box holds each of its six gears to high revs and shifts at the 6800-rpm max with a palatable "braap! braap!" from its quad pipes. Its 258 pound-feet of torque is available between 2500 to 5000 rpm.

Audi TT RS Roadster
Audi TT RS has a turbocharged 2.5-liter engine with direct gasoline injection; it produces 250 kW (340 bhp) and 450 Nm (331.90 lb.-ft.) of torque. The blazing five-cylinder engine enables the Audi TT RS to perform extraordinary feats.

Audi R8 Spyder 5.2 FSI quattro
The 5.2 Liter FSI V10 in the R8 Spider delivers a maximum output of 525 HP at 8,000 RPM and has a rather high compression ratio of 12.5:1 in order to get the most out of the high revving naturally aspirated power plant. With a weight of only 3,792 pounds, the R8 Spider is able to sprint from 0 to 60 MPH in under 4.1 seconds; go from 0 to 125 MPH in a little over 12.7 seconds and reach a top speed of 194.49 MPH.

Bugatti Veyron 16.4 Grand Sport Sang Bleu
Bugatti Veyron Grand Sport Sang Bleu has blue-tinted carbon-fiber bodywork to complement its polished aluminum accents. At first glance, it looks like any other run-of-the-mill blue and silver Veyron, but up close, the blue weave is spectacular. It has a brilliance and depth that normal paint finishes—and even standard carbon fiber—cannot match.

Bugatti Veyron 16.4 Centenaire
Some of our sources confirm the fact that the new vehicle will deliver almost 1350 hp while the top speed will be increased to over 420 km/h.

Bugatti Veyron 16.4 Grand Sport
The 16-cylinder, quad-turbocharged engine with 1,001 horsepower and 922 lb-ft of torque is programmed not to let you damage it, so put it to the test!

Bugatti Veyron 16.4
The Bugatti Veyron EB 16.4 is a rear mid-engined grand touring car. The Super Sport version is the fastest road-legal car in the world, with a top speed of 431.07 km/h (267.85 mph).

Bugatti Veyron 16.4 Super Sport
The new Veyron 16.4 Super Sport comes with four enlarged turbochargers and bigger intercoolers that have been used to boost the power of the 16-cylinder engine to a total of 1200 HP, the chassis has been extensively redesigned to maintain safety at extreme speeds – thanks to a slightly raised main-spring travel, stronger stabilizers, and new shock absorbers with a complex architecture originally developed for racing cars.

Caterham CSR 260
The CSR has two engine options based on the same Duratec block, though modifications and power output differ. The entry level engine produces 200 bhp (150 kW), with a 0-60 mph time of 3.7 seconds. The upgraded engine produces 260 bhp (190 kW), with a 0-60 mph time of 3.1 seconds and a top speed of 155 mph (249 km/h).

Catheram Superlight R500
Caterham Superlight R500 combines the tuned 2.0 liter Ford Duratec engine with ultra-lightweight to produce a real stunner, but without the cost or complication of the V-8 in the RS Levante. The R500 has a power-to-weight ratio of 520 bhp per tonne, or more realistically, 450 bhp per tonne with a driver aboard.

Chevrolet Camaro Synergy Special Edition
Based on the Camaro 1LT, the limited model uses a 3.6-liter direct-injection V6 providing 304 horsepower and up to 273 ft-lb of torque. The engine is mated to either a six-speed manual or automatic gearbox.

CITROËN 2 CV
The Citroën 2CV, literally meaning "two tax horsepower" is technologically advanced and innovative, but with uncompromisingly utilitarian unconventional looks, and deceptively simple Bauhaus inspired bodywork, that belied the sheer quality of its underlying engineering.

Dodge Charger SRT8
Expect to see a fairly intense power boost compared to the current Dodge Charger SRT8 which pumps out 425 horsepower from it's 4.1-liter HEMI V8 engine.

Dodge Viper SRT10
The Dodge Viper SRT10 is Dodge's flagship supercar model. It is a two-door, two-seat vehicle based on the Dodge Viper. The Viper SRT10 originated in 2003 as a roadster boasting an 8.3 liter V10 producing a staggering 500 HP.

Ginetta F400
The F400 also incorporates a flat floor the full length of the car, joining the front splitter and rear diffuser, which provides exceptional downforce giving excellent handling qualities. With the large fuel tank and lightweight carbon fibre body, touring is made simple and enjoyable.

Ferrari 612 Sessanta
Ferrari 612 Sessanta is a limited version ,it was released on 60th anniversary of the company, with only 60 cars ever produced. It includes 19-inch forged aluminum wheels, black chrome exhaust tips and Ferrari's F1 gearbox, 3-position electrochromic glass roof, steering wheel with start/stop button, Bose entertainment unit.

Ferrari 599 GTB Fiorano China Edition
Ferrari 599 GTB Fiorano China Limited Edition is especially designed for China. The models come in a two-tone color scheme, featuring a special Rosso Fuoco "fire red" body color mated to a grey roof; infused with Chinese elements by the artist Lu Hao. The Ferrari 599 GTB Fiorano China Limited Edition is powered by the same 6.0-litre V12 engine developing 456 kW and 608 Nm of torque.

Ferrari 308 GTS Quattrovalvole
The 4-valve per cylinder Quattrovalvole or QV model pushed output back up to 245 hp (179 kW) restoring the performance.

Ferrari 612 Scaglietti
The Ferrari 612 Scaglietti is a grand tourer produced by Ferrari since 2004. It is a large two door fastback coupé. The 612 Scaglietti was designed to replace the smaller 456 M; its larger size makes it a true 4 seater.

Ferrari California
The Ferrari California is the first Ferrari Gran Turismo with a mid-front 8-cylinder engine: a vehicle that uncompromisingly combines sportiness with versatility, guaranteeing the maximum driving pleasure characteristic of cars from Maranello.

Ferrari Dino 246 GTS
The Dino models used Ferrari racing naming designation of displacement and cylinder count with two digits for the size of the engine in deciliters and the third digit to represent the number of cylinders, i.e., 246 being a 2.4 litre 6 cylinder and 308 being a 3.0 litre 8 cylinder.

Ferrari Enzo
The Enzo Ferrari is a 12 cylinder mid-engine berlinetta named after the company's founder, built in 2002 using Formula One technology, such as a carbon-fibre body, F1-style electrohydraulic shift transmission, and Carbon fibre-reinforced Silicon Carbide (C/SiC) ceramic composite disc brakes.

Ferrari 430 Scuderia
The Ferrari F430 is a sports car that was produced by the Italian automaker Ferrari from 2004 to 2009, as a successor to the 360. It debuted at the 2004 Paris Motor Show.

Ferrari 599 GTB Fiorano
The 599 GTB Fiorano (internal code F141) is an Italian gran turismo produced by Ferrari. It is the brand's two-seat flagship, replacing the 575 M Maranello in 2006 as a 2007 model.

Ferrari Scuderia Spider 16M
The Scuderia Spider 16M is a special limited series of just 499 unique cars, dedicated to the most passionate drivers. The car combines a 510 hp provided by its V8 engine and a power-to-weight ratio of 2.6 kg/hp, means that it delivers blistering 0-100 kph acceleration in just 3.7 seconds and a superb top speed of 315 kph.

Ferrari 599 GTO
Ferrari's fastest-ever road car is a street-legal version of the 599XX. The GTO is capable of impressive times--to the tune of 0 to 62 mph in just 3.35 seconds and a Fiorano lap time of 1 minute, 24 seconds. The GTO clocks a top speed of 208 mph.

Ferrari FXX "Evoluzione"
The Ferrari FXX is a high performance race car built by automobile manufacturer Ferrari in Maranello, Italy. The FXX is based on the street-legal Enzo.

Ferrari 458 Italia
The Ferrari 458 Italia, launched at the IAA Frankfurt Motor Show 2009, is an 8-cylinder two-seater berlinetta with a mid-rear mounted engine, and represents a genuine break with the past in terms of Maranello's previous high-performance sports cars.

Ford Shelby GT500
Introduced at the 2003 New York International Auto Show, the GT500 uses a 5.4 L (330 CID) Modular 500 hp (370 kW) supercharged V8. Features include the Tremec TR-6060 6-speed manual transmission, suspension tuning, a body kit, and 18 inch wheels.

Ford Mustang Fastback
In 1966, the Fastback featured a redesigned grille, new instrument cluster, and new styled wheels - featuring side racing stripes which took the place of chrome rocker panels, giving the vehicle a serious performance racing look.

Ford GT
The Ford GT is a mid-engine two-seater supercar that features many new and unique technologies, including superplastic-formed aluminum body panels, roll-bonded floor panels, a friction stir welded center tunnel, a "ship-in-a-bottle" gas tank, a capless fuel filler system, one-piece door panels, and an aluminum engine cover with a one-piece carbon-fiber inner panel. The car has 690 hp (515 kW; 700 PS) at 7000 rpm and 610 ft•lbf (827 N•m) at 3800 rpm of torque. A Ricardo six-speed manual transmission is fitted featuring a helical limited-slip differential.

Ford Mustang GT
The Mustang GT used an aluminum block 4.6 L SOHC 3-valve Modular V8 with variable camshaft timing (VCT) that produces 300 hp (224 kW). The Mustang GT featured the same automatic transmission as the V6 model, but the 5-speed manual is equipped with a heavier duty Tremec TR-3650 5-speed.

General Motors Chevrolet Camaro 2SS ou Camaro SS
Chevy Camaro is an excellent performance-car value whether it's equipped with the base direct-injected V6-powered base Camaro can sprint to 60 mph in 6.0 seconds, thanks to 300 horsepower.

General Motors Hummer H3
The H3 features a two-speed, electronically controlled full-time four-wheel drive system that is suitable for both on-road and off-road driving in all conditions. The H3 has maximum towing capacities of 3,000 pounds (1,400 kg) for the straight-5 with manual transmission, 4,500 pounds (2,000 kg) for the straight-5 with automatic transmission, and 6,000 pounds (2,700 kg) for the V8 with automatic transmission.

General Motors Chevrolet Camaro LT
The LT is powered by a 304-hp direct-injected 3.6-liter V6 with a six-speed manual or an optional six-speed automatic transmission. The LT adds fog lights, 18-inch alloy wheels and power driver's seat, while the SS features unique front fascia, sport suspension, Brembo brakes, limited slip differential, a rear spoiler and heated leather seats.

General Motors Corvette C1
The Chevrolet Corvette (C1) is the first generation of the sports car by the Chevrolet division of General Motors introduced late in the 1953 model year and produced through 1962. It is commonly referred to as the "solid-axle" generation, as the independent rear suspension didn't appear until the 1963 Sting Ray

GUMPERT apollo sport
The Gumpert Apollo is a sports car produced by German automaker Gumpert Sportwagenmanufaktur GmbH in Altenburg. The Apollo is a street-legal race car with a mid-engined, rear wheel drive two-seater constructed on a tubular chromoly frame, with fiberglass or optional carbon fiber body panels.

Jaguar XKR Speed Pack and Black Pack
Coupés fitted with the Speed Pack get a modified front splitter and a bigger rear spoiler aimed at improving high-speed stability as well. The Speed Pack is also available in conjunction with a so-called Black Pack, which adds further visual excitement in the form of black gloss alloy wheels, black gloss exterior trim, and red brake callipers.

Jaguar D-type
The Jaguar D-Type, like its predecessor the C-Type, was a factory-built race car. Although it shared the basic straight-6 XK engine design with the C-Type, the majority of the car was radically different.

Jaguar E-TYPE
The Jaguar E-Type is a British automobile manufactured by Jaguar between 1961 and 1975. Its combination of good looks, high performance, and competitive pricing established the marque as an icon of 1960s motoring.

Jaguar XKR
The supercharged variant is known as the XKR. The first-generation XK series shares its platform with the Aston Martin DB7. Both cars are derived from the Jaguar XJS, though the platform has been extensively changed.

Koenigsegg CCXR Edition
The Koenigsegg CCXR Edition is a limited edition of the Koenigsegg CCXR manufactured in 2008, only available by special order in a very limited run of 4 production models.

Land Rover - Range Rover Sport
The Range Rover Sport made its first appearance in late 2004, in concept car guise as the Range Stormer. This low-slung, short wheelbase 3-door coupe sports split-folding gullwing doors, one-piece skeletal seats and 22 inch alloys.

Lotus 2-Eleven
The Lotus 2-Eleven is a car produced by British car manufacturer Lotus. It is based on the Lotus Exige S, and thus has the same supercharged 2ZZ-GE engine. Weighing 670 kg (1,477 lb) and with 252 bhp (188 kW), the 2-Eleven can sprint from 0-60 in 3.8 seconds and has a top speed of 150 mph (241 km/h).

Lotus Esprit S3
Introduced in April 1981, the Turbo Esprit and S3 Esprits' body is a glassfibre-reinforced plastic body with galvanised steel backbone chassis, passenger compartment encapsulated in a 'safety-cell structure', a five-speed manual unit transmission, rear-wheel drive, dual braking system, split front/rear circuits, and rack-and-pinion steering.

Lotus Evora
The Lotus Evora is based on the first all-new vehicle platform from Lotus Cars since the introduction of the Lotus Elise in 1995 (the Exige, introduced in 2000, and the 2006 Europa S are both derivatives of the Elise). The Evora is the first vehicle of three vehicles to be built on the same platform; the remaining two vehicles will be on sale by 2011.

Mercedes-Benz SLR McLaren Roadster 722s
Mercedes-Benz SLR McLaren Roadster 722 S opens up astonishing dimensions when it comes to open-top driving. Delivering 478 kW/650 hp, acceleration from 0 to 100 km/h in 3.7 seconds and a maximum speed of 335 km/h, this two-seater cabriolet surpasses the existing benchmark among open-top super sports cars.

Mercedes-Benz SLR McLaren Stirling Moss
The SLR Stirling Moss is a limited edition (75 vehicles) of the McLaren SLR series. The supercharged V8 engine is rated 650 PS (480 kW; 640 hp). The car's top speed is 350 km/h (220 mph) with acceleration from 0–100 km/h in less than 3.5 seconds. The car is approximately 200 kg (440 lb) lighter than the regular model.

McLaren MP4-12C
McLaren MP4-12C is a sports car set to be launched in 2011. The MP4-12C features a carbon fibre composite chassis, and will be powered by a mid-mounted McLaren M838T 3.8-litre V8 twin-turbo engine developing approximately 592 bhp (441 kW; 600 PS) and around 443 lb-ft (601 N-m) of torque. The car makes use of Formula 1-sourced technologies such as "brake steer", where the inside rear wheel is braked during fast cornering to reduce understeer.

Mercedes 300 SL GullWing
Mercedes-Benz 300SL Gullwing was introduced in 1954 as a two-seat, closed sports car with distinctive gull-wing doors. It has 4-speed manual rear wheel drive, standard axle ratio 3.64:1., double wishbones, coil springs, stabilising bar, and a 6-cylinder-inline, front-mounted engine.

Mercedes-Benz CLK 63 AMG Black Series
Mercedes-Benz CLK63 AMG Black Series-a super coupe expressly designed for running at the front of the pack.

Mercedes-Benz ML 63 AMG
The ML 63 upgrades the standard M-Class sports utility vehicles with an AMG-designed bodykit, a lowered sports suspension with active shock absorber control, AMG wheels, and numerous standard features. The AMG-calibrated Airmatic sport suspension features Mercedes' Adaptive Damping System that allows the driver to adjust the cush-versus-sport factor of the ML 63 at the touch of a button.

Mercedes-Benz SLK 55 AMG
The SLK 55 AMG is a high-performance variant of the successful SLK-Class roadster from Mercedes-Benz. As with all AMG models, the SLK 55 sports wider fenders, a lower stance, quad tailpipes, enlarged air intakes, and, of course, a more powerful engine.

Mercedes-Benz SLS AMG
The SLS AMG is designed to be a modern 300SL Gullwing revival. The car has a long hood, the passenger compartment is close to the rear axle and the rear of the car is short. The SLS AMG will also adapt the feature of wing doors that will swing open upwards on gas struts, not in a mix of upwards and forward like the SLR. In case of a roll-over, the doors can be fully detached to allow the occupants to leave the vehicle.

Nissan 370Z Optional Parts
The 370Z comes with a promise of improved aerodynamic performance, zero lift and higher downforce with an insignificant effect on the drag value, and Nismo S-Tune Performance Package.

Nissan 370Z
Powered by a VQ37VHR 3.7 L (230 cu in) DOHC V6 with Variable Valve and Lift Control the Nissan 370Z produces 332 bhp (248 kW; 337 PS). Power delivery to the rear wheels comes through a new 7-speed automatic transmission with paddle shifters or 6-speed manual transmission features the world's first synchronized down shift rev-matching system, SynchroRev Match.

Nissan GT-R
The Nissan GT-R is all-wheel drive with a twin-turbo 6 cylinder engine with the new new V6 VR38DETT engine.

Pagani Zonda Tricolore
The Pagani Zonda Tricolore is based on the Cinque model and features a carbon-titanium body shell that's left out in the open without any paint finish. The Pagani Zonda Tricolore is covered in only a clear blue lacquer. The exotic car also features red, white and green stripes that run from the rear of the car to the front.

Pagani Zonda Cinque
The Zonda Cinques possess a new clutchless sequential gearchange, resulting in shifts now taking less than 100 milliseconds, dropping 0–62 mph down to 3.4 seconds, the Cinque also has a revised form of carbon fibre which uses titanium to increase strength, suspension will make use of magnesium and titanium components, and the engine's power has been increased to 678 bhp (506 kW). The Cinque is capable of generating 1.45 G of cornering force.

Pagani Zonda F
The Roadster F is able to maintain chassis rigidity without any gain in curb weight. Pagani used racing car thinking, materials and construction techniques, strengthening the firewall structure of the chassis tub together with billet alloy braces that connect the points where the roof rails would have joined.

Pagani Zonda Roadster F
The Zonda Roadster F debuted at the 2006 Geneva show, features a removable carbon fibre roof and canvas side curtains weighing just 5 kilograms (11 lb). The Zonda Roadster F has 50 horsepower (37 kW).

Pagani Zonda C12S Roadster
The C12 S uses a 7,010 cc (428 cu in) AMG–tuned version of the engine producing 550 PS (400 kW; 540 hp). It can accelerate to 60 mph (97 km/h) in 3.7 secs, to 100 mph (160 km/h) in 7.5 secs and complete the quarter mile in 11.3 secs at 131 mph (211 km/h). The C12 S features an elongated nose, flaps at the rear for improved aerodynamics, and new light clusters and exhausts. Only fifteen 7.0 L C12 S cars were produced.

RUF RGT
Rebadged from Porsche 911 GT3, the RUF RGT combines light weight with a powerful engine to provide impressive performance. Acceleration of the original 3.6L version was 0-60 mph in 4.6 seconds, with a top speed of 190 mph (306 km/h).

RUF Rturbo
The RUF Rturbo comes with a KKK Turbocharged Flat-6 engine, Bosch Fuel-Injection, 4WD, and RUF 5-spoke multi-piece aluminum wheeltype. The chassis and the brakes are adjusted as well, fitted with new shocks, springs, stabilizer bars, and RUF-Brembo brake discs and calipers. The RUF integrated roll cage serves as a hidden safety feature.

RUF Rt 12
The Ruf Rt 12 is a sports car built by Ruf Automobile of Germany and based on the 997-Generation. It contains a twin-turbocharged, 3.6 litre flat-six cylinder engine based on the previous 996 series Turbo engine provides 530 and 560 bhp options. The Rt 12 is amongst some of the fastest production cars in the world, with a 0-60 time of 3.2 seconds and 219 mph (350 km/h) top speed with standard gearing, giving it superior straight-line performance.

RUF RK Spyder
The RUF RK Spyder is an open, hand crafted sports car, which will be produced in a limited number of 49 cars. The car has a top speed of 314 km/h (190 mph), and accelerates from 0-60mph in 3.8 s. With a flat-6 3.8 L supercharged engine (the RK in Ruf Coupe/Spyder stands for Ruf Kompressor), the RK Spyder pumps out 324 kW (440 hp) at 7,000 rpm and 470 N•m (347 ft•lbf) of torque at 5,500 rpm.

SHELBY COBRA "DAYTONA" COUPE®
The Shelby Daytona Coupe (also referred to as the Shelby Daytona Cobra Coupe) was a coupé based loosely on the AC Cobra roadster chassis and drive-train. It was built for auto racing, specifically to take on Ferrari in the GT class.

Spyker C12 Zagato
The Spyker C12 Zagato is an all aluminum rear wheel drive sports car, based on the Spyker C12 Spyder. The C12 is powered by the 6.0 liter, 12 cylinder, 500 bhp W12 engine from Volkswagen AG and accelerates from 0-62 mph in 3.8 seconds. It has a panoramic roof that features the Double Bubble, a typical Zagato style element.

Spyker D8 Peking-to-Paris
Spyker D8 Peking-to-Paris is a luxurious 4-door high performance crossover SUV from the Dutch car manufacturer Spyker Cars. Spyker aims for a weight of 1,850 kg (4,079 lb) and an acceleration from 0-100 km/h (0-60 mph) in 5.0 seconds.

Spyker C8 Aileron
The road going Spyker C8 Aileron is powered by an Audi 4.2 Liter V8 that produces 400 HP and accelerate from 0 to 60 MPH in 4.5 seconds and reach a top speed of 187 MPH.

Spyker C8 Aileron Spyder
Armed with an Audi-sourced 4.2-litre V8 engine, the C8 Aileron Spyder can make 298kW (405hp) and peak torque of 480Nm at 3400rpm. Its 0 - 60mph sprint time is stated as 4.5 seconds while top speed is 300km/h (187mph).

Subaru Impreza WRX STI Sedan
The new WRX STI Sedan is built as "wide body" with flared fenders, front skirts, and rear valance, while the Hatchback model also come with similar treatments. The most noticeable feature on the STI Sedan is a large rear wing, characteristic of the last generation Impreza STI Sedan. With the new front bumper, the 2011 Impreza WRX STI is more aggressive compared to 2008-2010 models. The 2.5 flat four turbocharged engine with 305 horsepower is carried over, while tweaks in suspension will improve handling.

TVR Sagaris
The TVR Sagaris is a sports car designed to ignore the European Union guideline that all new cars should be fitted with ABS and at least front airbags because Peter Wheeler believed that such devices promote overconfidence and risk the life of a driver in the event of a rollover.

VolksWagen Beetle
The Beetle featured a rear-located, rear-wheel drive, air-cooled four cylinder, boxer engine in a two-door bodywork featuring a flat front windscreen, accommodating four passengers and providing luggage storage under the front bonnet and behind the rear seat — and offering a Cx or coefficient of drag of 0.41.

VolksWagen Golf(6) GTI
The Golf VI GTi hatch keeps its 2.0-liter turbo unit but it currently generates 210hp (155kW) which is about 10hp (7kW) above the retiring version. The maximum speed is 240km/h limited and acceleration from 0-100km/h is attained at 6.9 seconds. The engine is also flexible as demonstrated by an acceleration of 80-120km/h in 7.5 seconds in the fifth gear and even in the sixth gear it takes it under 10 seconds.

VolksWagen Touareg V10 TDI
The Touareg V10 TDI includes 6-speed semi-automatic transmission, 10-cylinder engine, 2-valve, 90° V10 twin turbo-diesel, combined city/highway: 12.3 litres/100km fuel consumption, 5 seater, dual front and side airbags, curtain airbags front and rear, ABS brakes with brake assist and electronic brakeforce distribution, traction control with ESP, hill descent and hill hold control.

WIESMANN ROADSTER MF3
The Wiesmann Roadster has been in production since 1993. It is a dynamic and powerful sports car, intended for enthusiasts looking for something a little different. It includes a 3.2 L, BMW M3 in-line 6 cyl Transmission, 6-speed manual, a max speed of 158 mph, 0-60 mph 4.9 seconds, 325 bhp horsepower @ 7400 rpm and weight 1180 kg, 2601 lbs.

Overzichtelijk lijst:
AC 427

Alfa Roméo 8C Competizione
Alfa Romeo 8C Spider
Alfa Roméo Brera Italia Independent
Alfa Roméo MiTo Quadrifoglio Verde

Ariel Atom 300 Supercharged

Ascari A10
Ascari KZ1 R Limited Edition

Aston Martin DB9 Coupe
Aston Martin DB9 Volante
Aston Martin DBS Coupe
Aston Martin DBS Carbon Black Edition (pre-oder)
Aston Martin V8 Vantage
Aston Martin V12 Vantage
Aston Martin V12 Vantage Carbon Black Edition (pre-order)
Aston Martin One-77 (clubcar)

Audi R8 Coupé 5.2 FSI quattro
Audi R8 Spyder 5.2 FSI quattro (casino bonuscar)
Audi RS5 Coupé (pre-order)
Audi RS6 Avant
Audi S3
Audi S5 Coupé
Audi TTS Coupé
Audi TT RS Roadster
Audi Q7 V12 TDI quattro
Audi Q7 V12 TDI quattro – TDU2 Inuit Edition (pre-order?)

Bugatti Veyron 16.4
Bugatti Veyron 16.4 Centenaire (pre-order?)
Bugatti Veyron 16.4 Grand Sport
Bugatti Veyron 16.4 Grand Sport Sang Bleu (pre-order?)
Bugatti Veyron 16.4 Super Sport (pre-order)

Caterham CSR 260
Catheram Superlight R500 (pre-order)

Chevrolet Camaro 2SS / Camaro SS
Chevrolet Camaro LT
Chevrolet Camaro Synergy Special Edition (pre-order)
Chevrolet Corvette C1

Citroën 2CV

Dodge Charger SRT8 (also as police - Ibiza - Oahu)
Dodge Viper SRT10 (also as police - Ibiza)

Ferrari Dino 246 GTS
Ferrari 308 GTS Quattrovalvole
Ferrari 430 Scuderia
Ferrari 430 Scuderia Spider 16M
Ferrari 458 Italia
Ferrari 599 GTB Fiorano
Ferrari 599 GTB Fiorano China Edition (pre-order)
Ferrari 599 GTO
Ferrari 612 Scaglietti
Ferrari 612 Scaglietti Sessanta (pre-order)
Ferrari California
Ferrari Enzo
Ferrari FXX "Evoluzione"

Ford GT
Ford Mustang Fastback
Ford Mustang GT
Ford Shelby GT500 (pre-order)

Ginetta F400

Gumpert Apollo Sport (clubcar)

Hummer H3

Jaguar XKR Speed Pack and Black Pack (pre-order)
Jaguar D-type
Jaguar E-TYPE
Jaguar XKR

Koenigsegg CCXR Edition

Lancia Delta Integrale Evoluzione

Land Rover Range Rover Sport

Lotus 2-Eleven
Lotus Esprit S3
Lotus Evora

McLaren MP4-12C (clubcar)

Mercedes 300 SL GullWing
Mercedes-Benz CLK 63 AMG Black Series
Mercedes-Benz ML 63 AMG
Mercedes-Benz SLK 55 AMG
Mercedes-Benz SLR McLaren Roadster 722s
Mercedes-Benz SLR McLaren Stirling Moss
Mercedes-Benz SLS AMG

Nissan 370Z Optional Parts
Nissan 370Z
Nissan GT-R

Pagani Zonda Tricolore (pre-order)
Pagani Zonda Cinque
Pagani Zonda F
Pagani Zonda Roadster F
Pagani Zonda C12S Roadster

RUF RGT
RUF Rturbo
RUF Rt 12
RUF RK Spyder

Shelby Cobra Daytona Coupe

Spyker C12 Zagato
Spyker D8 Peking-to-Paris
Spyker C8 Aileron
Spyker C8 Aileron Spyder (casino bonuscar)

Subaru Impreza WRX STI Sedan

TVR Sagaris

VolksWagen Beetle (the old one)
VolksWagen Golf(6) GTI
VolksWagen Touareg V10 TDI

Wiesmann Roadster MF3

De auto's kunnen beschadigd raken, maar dit maakt verder niet veel uit, je auto zal er niet anders om gaan rijden.
Een andere feature zijn de cabrio's, met een druk op de knop doe je zo dak open of dicht! Handig als het regent.
Je hebt ook de mogelijkheid om je knipperlichten te gebruiken, zeer handig tijdens het cruisen met anderen.
Er zijn 3 klassen auto's
A(normale auto's), B(offroaders), en C(classics) en die zijn ook weer onderverdeeld in klasses (A1, A2, A3, etc etc)
Motoren:
Motoren zullen net als TDU1 ook in TDU2 hun opwachting maken, alleen niet gelijk bij de release. Eden wilde zich eerst focussen op de handling van de auto's, motoren zullen later beschikbaar gemaakt worden doormiddel van een DLC.
Gamemodes:
Er zijn vier manieren om aan experience points te komen, dit zijn Competition (Races etc), Social (Clubs en cruisen etc), Discovery (Alle wegen vinden etc) en Collection(Het hebben van alle auto's bijvoorbeeld)
* Race – The simplest and most numerous challenge type: follow the checkpoints and the first player across the finish line wins. Races are as varied as the landscape of the islands, ranging from flat and relatively straight races in classic cars (a joy to drive for new and keyboard / mouse players, since they're relatively underpowered and easy to control) to curvy mountain roads in off-road vehicles.

* Speedtrap – For this challenge, players race each other to post the best speed through 3-5 radar "traps." Unlike the offline version, human players won't always choose the same route as you do, leading to some interesting results (read: head-on collisions).

* Speed – Compete against other players to find the best route and earn the most points. The more you go above a specified minimum speed, the more points you earn. In our playtest, this was the least multiplayer-y of the head-to-head challenges, since you're not likely to run into other players in a full throttle drag race except for briefly at the starting line (or if, of course, another player is gunning for you, but this would lower their score).

* Keep Your Distance – Stay within a certain number of yards of car in front of you (or, if you're the leader, the car behind you) while going as fast as possible to earn as many points as possible. In our playtest, this was much harder than it sounds, since the test is done in traffic. Finishing is pretty easy, finishing fast is rather hard.

* Follow the Leader – At the start of the race and at each checkpoint, one randomly-chosen leader can see the next checkpoint. Once the leader crosses the checkpoint, the rest of the pack has a certain amount of time to get through the now-visible checkpoint. In our playtest, again we found that your biggest opponent is the clock, not the finish line. It's easy to finish if your leader babies you, hard if your leaders push the limits.

* Instant Challenge – Set up your stakes via the options menu and head out on the road. Flash your headlights at any other player sets up an instant challenge, a quick, impromptu race with your pocketbook on the line. Invite a few friends once the challenge is set, and you could be talking significant stakes. No racing for pinks, though!

* Chase – TDU2's nod to Need for Speed: Hot Pursuit is more than just a nod. Group up with a few other players and smash into one of the NPC police cars patrolling the island. Raise your violation level enough and you'll trigger a chase. Your group will split up into cops and criminals teams, and things play out predictably – cops win if they stop the criminals, criminals win if they ward off the cops long enough. The chase plays out in traffic, and cops have an EMP pulse and some specialized cars to aid their task.
En er zullen natuurlijk nog meer modes zijn, zoals een rijschool.
Verder heb je nog clubs en kun je mensen uitnodigen om bij je thuis te 'chillen'.
Je kunt je bij een club aansluiten, en die clubs kunnen club exclusive cars kopen, auto's waarmee je alleen kunt rijden als je club ze gekocht heeft.
Casino:
Een andere DLC zal het casino zijn, overigens alleen als pre-order bonus voorlopig. Hiervoor is een speciaal eiland ingericht. Hier kan men pokeren, roulette spelen, etc etc. Allemaal tegen online spelers natuurlijk. En ik moet zeggen, het pokeren is best goed uitgewerkt. Je kunt er auto's winnen en volgens mij is er zelfs een racebaan waar je met een auto kunt racen om de beste tijd neer te zetten.
Achievements:
Pas op voor eventuele spoilers!
http://www.succesfull.fr/index.php?option=com_succesfull&Itemid=6&l=en&JeuID=1122
Screens:
Tijd voor wat plaatjes!
Video's:
Test Drive Unlimited 2: Ferrari Trailer
(Embedding disabled, limit reached)
Test Drive Unlimited 2 Casino Online Trailer
(Embedding disabled, limit reached)
Test Drive Unlimited 2 - Environment Trailer - PS3 / X360 / PC (E3 2010)
(Embedding disabled, limit reached)
Test Drive Unlimited 2 new trailer
(Embedding disabled, limit reached)
Test Drive Unlimited 2 : Audi Trailer [HD]
(Embedding disabled, limit reached)
Test Drive Unlimited 2: Multiplayer Modes Trailer [HD]
(Embedding disabled, limit reached)
TDU2 Test Drive Unlimited 2 | pre-order trailer (2010) Atari
(Embedding disabled, limit reached)
Feel free to add more stuff to this awesome topic!
9
« on: December 02, 2010, 06:43:48 pm »
De winter is weer begonnen en er ligt nu al sneeuw
DE BILT - De meteorologische winter begint woensdag ijskoud. De temperatuur ligt woensdag overdag gemiddeld rond min 5 graden. Maar omdat het hard waait, voelt het aan als min 15.
NU.nl/els bax

Op het IJsselmeer kan het zelfs stormachtig worden, zo meldt het KNMI dinsdag. De astronomische winter begint dit jaar op woensdag 22 december om 00.38 uur.

De herfst was een beetje koud, maar de zon straalde met gemiddeld 312 uur aan de hemel. Dat zijn tien uren meer dan het langjarige gemiddelde.

Vooral oktober was zonnig. De eerste tien dagen van de maand horen bij de zachtste in ruim honderd jaar. Op 17 oktober werd het behoorlijk koud: de temperatuur kwam onder nul.

September was vrij kil met een gemiddelde van 13,6 graden, tegen 14,2 'normaal'. In De Bilt kende de herfst in totaal acht vorstdagen.

November

November begon met een afwisseling van zeer zacht weer en koudere dagen. De eerste helft van de maand was het ook behoorlijk nat. De tweede helft was het droger. Daarmee kwam het gemiddelde uit op 85 millimeter, normaal voor de tijd van het jaar.

De temperatuur lag op het langjarige gemiddelde, maar dook aan het eind van de maand omlaag.

Somber

Het was een sombere maand. De zon was ongeveer 47 uur te zien, gemiddeld over het land, terwijl het langjarige gemiddelde op 60 uur ligt. In het Limburgse Ell konden mens, dier en plant slechts 32 uur van de zon genieten. Het KNMI-station in Stavoren mocht zich verheugen in 62 uur zon.

Tijdens de zachte periode in het begin van de maand werd op 4 november de hoogste temperatuur van de maand gemeten. Het werd die dag 17,3 graden in Gilze en Rijen.

In de nacht noteerde het KNMI 'thuis' in De Bilt de minimumtemperatuur 14,5 graden. Dat minimum was sinds 1901 niet zo hoog geweest.
10
« on: July 06, 2010, 02:56:34 pm »
The Goodwood Festival of Speed, commonly abbreviated as FoS and referred within the United Kingdom as the Festival of Speed, is an annual hill climb featuring historic motor racing vehicles that is held in the grounds of Goodwood House, West Sussex, England. It was started in 1993 by the present Earl of March in order to bring motor racing back to the Goodwood estate - a location steeped in British motor racing history. Shortly after taking over the estate in the early nineties, Lord March (as he is formally known) wanted to bring back motor racing to Goodwood Circuit, but did not have the necessary permit to host a race there. Therefore he instead hosted it on his own grounds. With a small selection of entrants made up of invited historic vehicles, the first event that took place on Sunday 13 June proved to be a success, taking in a crowd of 30,000 despite a date clash with the 24 Hours of Le Mans that year. For the following year, the event expanded to two days, and in 1996 added one extra day on Friday. After its date clash for the first event, Lord March would ensure that the event would never be allowed to clash with either Le Mans or Formula One races.
Since the early days of several tens of thousands of visitors over the weekend it has grown to attracting daily crowds of around 100,000 visitors over the three days it is held. The record was in 2003, when a crowd of 158,000 attended before the advanced ticket policy came in to force, but in 2005 attendance has crept back to 150,000.
Typically held in late June or early July, the event is always scheduled to fit into the motor racing calendar and primarily to avoid a date clash with the Formula One season, enabling not just fans but many teams involved in current motor racing championships to attend. Visitors can expect to see cars and motorbikes from over 100 years of worldwide motor racing history climb the hill, including the several of the latest Formula One machines. Aside from the machines, the event attracts a host of names from the past and present of motor racing, offering a rare chance to see world famous names driving a wide range of machines.
Between 2000 and 2004, one of the unique features of the event was the Soapbox Challenge, a downhill race for gravity powered cars. However, as accidents became frequent, costs of cars became higher and safety rules became tighter, it did not return in 2005. The specially built forest stage for rally cars was introduced that year. The other unique feature from 1997 until present is the spectacular Gerry Judah sculpture in front of the house incorporating rare racecars.
One of the other most popular attractions is the Supercar Run for road-going supercars, which has been running since 2000. It is now common for speciality car manufacturers to show off their latest sports model, including newly released mass-produced sports models (e.g. the Nissan 350Z) and working concept models. The other popular attractions at the event are the real life replicas of the Wacky Races cars, which serves to provide lunchtime entertainment for the crowds, and the airshows, which usually include the RAF Tornado and Red Arrows, and a low flying Boeing 747. The latter was replaced by a low flying Airbus A380 at the 2008 event.
For a change of pace, also held is the Cartier Style et Luxe, an auto show which takes place close to the track, similar to the Pebble Beach Concours d'Elegance. Entry is usually by invitation, and this provides some leeway as to which type of vehicle can enter, usually resulting in a more varied event than usual Concours d'Elegance. Unlike most concours shows, the Cartier Style et Luxe is judged by a panel of selected judges consisting of celebrities from all around the world to car designers. Since its beginning, the poster art has been illustrated by renowned motor racing artist Peter Hearsey.
This however is not the limit as to what makes The Festival of Speed unique as a motor sport event. Thanks to the event's classification as a hill climb, its stunning location and desire to reflect the style and history of motor sport, visitors are afforded unparalleled views of the action - separated only by a few metres and reinforced straw bales from the track. In addition, visitors are free to walk around several paddocks where the cars and drivers can be viewed at close quarters. The atmosphere of the Festival of Speed, when compared to the separation of fans from drivers and machines common to most top end motor sport events, encourages participation by the fans.
The record time for the hillclimb was set in 1999 when Nick Heidfeld drove a McLaren MP4/13 Formula One car up the hill in 41.6 seconds (100.385 mph). For safety reasons Formula One cars are no longer allowed to do official timed runs, and will often focus on demonstrations that are spectacular rather than fast. In 2006 Heikki Kovalainen completed the course in a Renault R25 F1 car and was unofficially timed below 40 seconds.[1]
The Festival of Speed has a sister event, the Goodwood Revival Meeting. This event, normally held in early September, relives the glory days of the Goodwood Motor Racing Circuit and is viewed by many enthusiasts as the perfect complement to the Festival of Speed.[who?]
For 2010, an unofficial fourth day was added to the event prior to the opening day. Dubbed "The Moving Motor Show", it was added in response to the cancellation to the British International Motor Show aimed exclusively for buyers of new cars, allowing them a chance to test the cars on the course. [2]The 2010 event also included the running of the new McLaren MP4-12C.
11
« on: February 01, 2010, 12:53:16 am »
Een paar foto's van China Festival of Lights, sommige niet helemaal scherp en de meesten onbewerkt.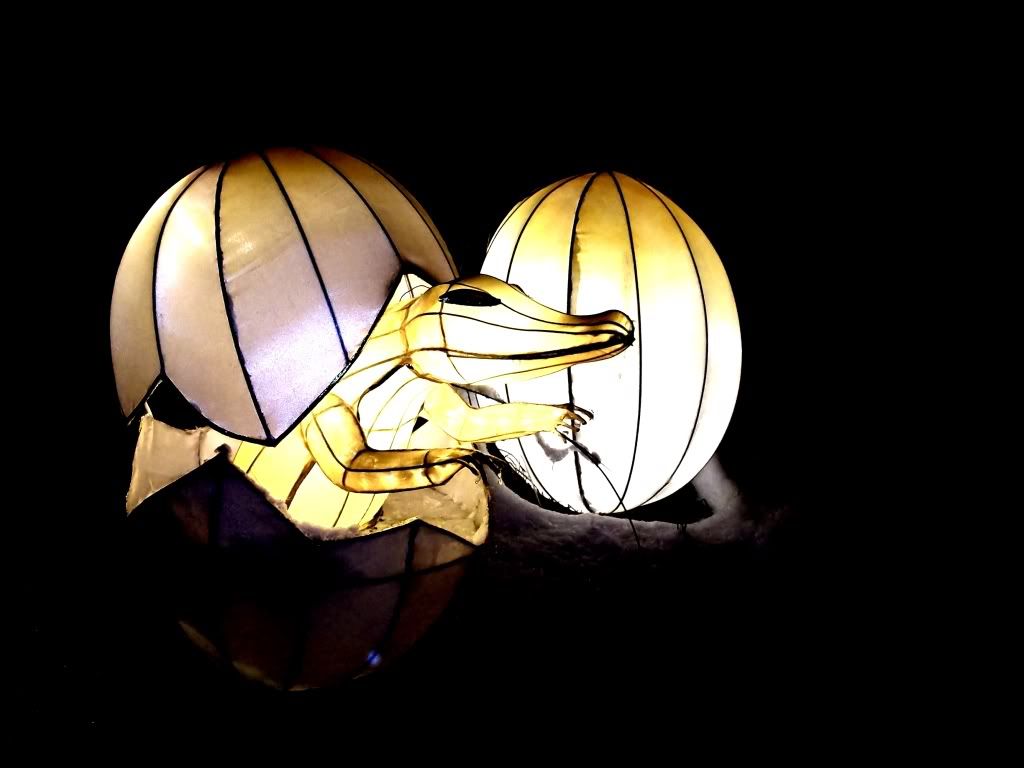 Pages: [1]